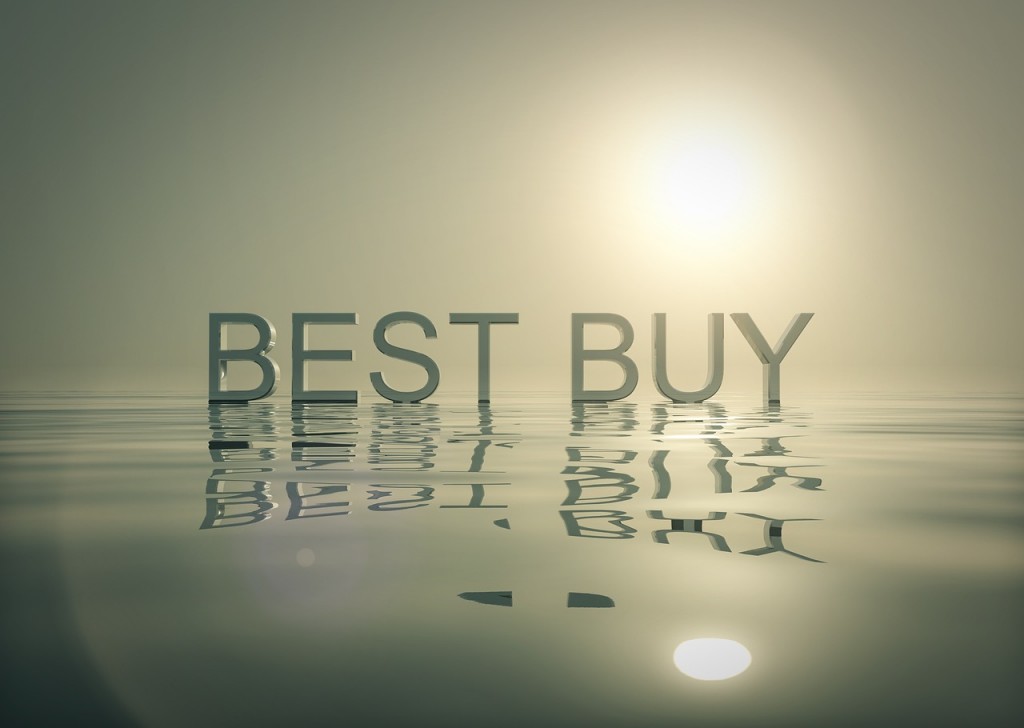 5 branding tips you should be aware of when portraying your business
When prospective clients approach Aidan and myself, they usually want some simple solutions to their business branding dilemma. The usual problem is that they "don't have the time to allocate to marketing". As a result, the rest of the meeting is spent determining whether it makes sense for them to outsource, do it themselves or approach it on a project basis. Does that sound familiar?
We've written many posts on this blog about brands, so we're going to focus on the topic of 'branding' which may be of some assistance to small and medium enterprises (SMEs),  in particular..
In O'C&K, the first three branding elements we look at with a client is; a) that the logo is simple, up-to-date and easy to recognise, b) that their 'tone' matches their target market's expectations e.g. trendy, professional, fun, warm, educational etc., and c) that all their visible collateral (online and offline) is consistent and reflects their business strategy.
In general, we have to lower the expectations that any tweaks to their branding will result in an overnight success. We further explain that it can take years of research, of trial and error and of adapting to circumstances, to develop the brand that they aspire to have.
Effective branding can reinforce the building of trust amongst a brand's audience – O'C&K.
The human interaction element of your business brand.
Most people are more likely to buy from a brand that they are familiar with – would you agree? Reinforcing that familiarity means getting the above basic elements right because they can appeal to people's emotions.
Thereafter, by aligning the brand's messaging with the logo, tone and collateral you will be better placed to distinguish your business from your competition.
When you think of it, small businesses are strong on the human element side, because of the integral part that the founder / owner plays in its development. The real challenge, however, is to ensure that the branding reflects this personal touch and that it is replicated at every single touch-point.
In addition, you must make every effort to ensure that work colleagues have 'bought into' the brand. Without them, it is genuinely impossible to reach your brand development ambitions. In fairness, staff  are the most human element of your brand that people encounter, on a daily basis. They must receive every assistance and encouragement to adhere to the agreed branding principles.
I read an interesting article, here, by Andrew Bosworth (BOZ.), wherein he discusses the reason why the power of brands, as tools to help humanity scale, is more important now, than ever before.
Understanding the power of business branding.
The most important thing to understand about business branding is that even if you decide not to bother with it – most of your competitors will. So at a minimum, if you don't want to outsource to a company like ours, we recommend that you have a look at your branding yourself.
Look at the three elements we mentioned at the start of this post and ask yourself this question – Does your existing branding tell people who you are, what you do and what to expect from you?
Answering this question will force you to understand your own true value. Thereafter you can ensure that your branding activity reflects the promise and the message. The aim is to build an emotional attachment with your customers. If you do, from a bottom-line point of view, the price will not be as prominent a factor when they are deciding to engage your brand on a repeat basis.
Allow us to summarise our points made above into a checklist for you to determine the power of your branding.
Do you understand the value of effective branding?
Does your branding outline and reflect your promise?
Is your brand messaging and design easy to recall?
Do you understand people's perception of your true value to them?
Does your branding distinguish you from your competitors?
Can people interact with your brand in a human way, at all touch-points
Don't be afraid to break some of the rules of business branding.
When passing through an airport book shop, I'm sure you've noticed all the self–help business books on display there. Their titles certainly seem to be effective in luring some business travellers into purchasing the 'ideal' way of undertaking successful branding.
Books that provide "38 tips to build a better brand" or "19 ways to avoid ruining your brand" (apologies if these are any author's actual titles – ed), just don't do it for me. Any of the ones I've chosen has presented me with templates and many case studies of multi-nationals that have based International success on various branding guidelines.
I'm not for one minute suggesting that all self-help books are a waste of time. I'm just saying that I would prefer to take the practical advice of a colleague in a similar industry or a successful friend in an SME, rather than follow all the rules and guidelines.
In saying that, there are excellent authors out there covering every strand of marketing you can think of. For instance, I purchased Jeremy Miller's Sticky Branding book recently, which I can recommend (no affiliation) for small to medium sized businesses.
We mentioned the three elements of business branding, that we look at, so let's revisit those again briefly, in more of a self-audit context.
For example, when undertaking your audit, remember that social media is not a brand strategy. It is a way increasing your visibility online. Just ensure that you include it when reviewing your visible collateral, mentioned at (c) above.
When looking at your 'messaging', along with design, it should be reinforcing your brand positioning and easy to recall. The challenge here is to avoid using clichés. By doing so, you will avoid just promoting the industry you're in and instead will be focused on your own brand.
There is no 'average' any more so branding yourself as 'more efficient than' or 'cheaper than' won't cut the mustard. Businesses should excel in/at something if it is to survive in the long run.
In fact only by doing something that's valued by people, will allow you to grow your brand. Just being more efficient or cheaper is not a sustainable strategy. Selling something at the lowest price will not create loyalty to your brand.
Selling at the lowest point only creates loyalty to that price point. Instead we have to be really clear about what we want people to know about us and use that in our branding activity. Otherwise they won't remember anything.
Tips and Timesavers.
At this stage I think we can agree that your brand is your business (what you do), and branding is how you want people to see you (what you say). Let's have a look at some ways in which we have to be mindful of how we portray our businesses through branding:
How you portray yourself through words – be conscious of how you sound through all media – website, social media, blog content, emails, texts, meetings, phone answering etc. Consistency of tone and voice builds familiarity.
How you portray yourself through branded collateral – using templates for letterheads, email signatures, online channels, business cards, tender documents etc., not only builds awareness but also delivers on expectations.
How you portray your standards – maintaining your brand standards after the sale reinforces your brand promise. People expect the high standards promised and when delivered upon, are less likely to move away.
How you portray your appreciation for people's custom – over delivering on your promise will delight customers. Constantly look for ways to surprise your existing customers.
How you portray your branding standards to work colleagues – making it easy for colleagues to implement consistent branding in their work through style guides and templates etc. will result in a more positive brand culture.
Conclusion.
From time to time, have a look at your brand, through the eyes of a prospect. Ask yourself – what impression would you have and would you stick out from competitors? You will soon discover whether you are thriving or just stumbling along.
"Every business has a brand – the only question is whether it's an intentional one"

John Jantsch. – Duct Tape Marketing
"We hope you have enjoyed our marketing tips and timesavers blog" – Aidan & Jim.
 Would you like us to notify you, by email, when we publish new content? If so, just let us know by clicking here. Of course, we can always meet face-to-face, just leave your details here and we might grab a coffee, cheers.   Jim – O'C&K